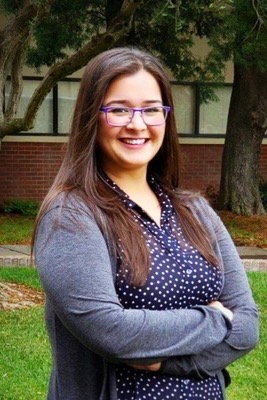 Justine Wright is a Licensed Marriage and Family Therapist (LMFT#124326) who's practice specializes in helping adolescents and adults work through their struggles and challenges with anxiety, depression, adjustment challenges due to life stage changes (i.e., separation/divorce, grief, marriage, birth of child, empty nesting, job loss, etc.), social skill challenges, past trauma, parenting struggles, disruptive behaviors, attention issues, and social/life skills. She works each client to create a safe, comfortable, and non-judgmental space to build a collaborative relationship.
Justine enjoys working with teens, adults and families and offer services in English and Spanish. She offers and strives to help each client find empowerment and happiness in the goals they are setting and the changes they are making. She does not believe in a "one size fits all" approach to therapy and uses play, art, strength and solution-focused based modalities, to name a few.
She believes that each person is the expert of their own lives but sometimes loses their way off their path and needs a helpful, understanding, and empathic guide to work with and help them find their way back. Justine would enjoy the opportunity to be your guide and help you and/or your family find your way back to your path with a few extra tools in your bag!