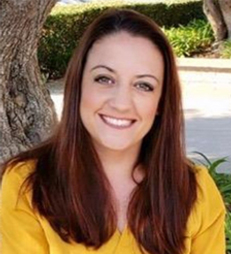 Esther Diaz is an Associate Clinical Social Worker (ASW86238) who's desire is for clients to feel safe and comfortable even if it's their first time exploring the therapeutic environment. Helping others process their experiences and help them reach their goals is a huge passion of hers. Esther tries to create a space which both allows for the processing of emotions, as well as the building of tools and coping skills that will help reduce anxiety and depression on a day to day basis.
Majority of her clients are adults dealing with stress and anxiety, as well as unprocessed trauma or fractured relationships. Esther loves working with various relational dynamics (parent coaching, families, and couples) in order to help people, understand each other better and feel heard and understood.
Esther aims to create an environment that is warm and nonjudgmental. She understands that the stressors of life can feel overwhelming, and her goal is for you to feel understood and supported. Esther looks forward to working with you!